Fostering Success: Looe Community Academy Year 7 & 8 Parent/Carer Workshops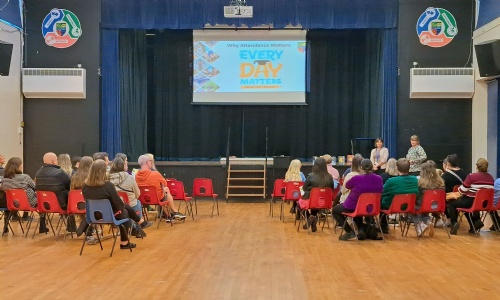 Looe Community Academy, maintains a fundamental focus on cultivating a robust partnership between parents, carers, and educators as a central pillar of their approach to student success. Recently, parents and carers of Year 7 and 8 students were invited to partake in the "Key to Success Workshops," an initiative geared towards fostering substantial collaboration between families and the academy itself, with a particular emphasis on student well-being and preparing them for a promising future.
The event was characterised by a warm and welcoming atmosphere, wherein parents and carers proactively engaged in discussions with the core subject Heads of Departments, the PSHCE and Careers Leader, in addition to the Teaching and Learning Lead, and the Special Educational Needs Coordinator (SENDCo). The foremost objective was to address the distinct challenges confronted by young people, provide solutions rooted in empirical evidence, and further the cause of student progress.
Through the presentation of evidence-based research, parents and carers were equipped with a more profound comprehension of the obstacles that hinder effective learning, along with the strategies needed to surmount them.
A central aim of these workshops was to fortify the connection between the academy and the parents and carers who form an integral part of the educational community. By extending a warm welcome to families, the academy strives to augment attendance rates and empower parents to become active contributors to the educational advancement of their children. There exists a resolute belief that through collaborative efforts, the progress of each student can be bolstered by a minimum of 4 to 6 months.
It is recognised that the love of learning is a lifelong voyage. By nurturing a collaborative environment where school and families work harmoniously, the academy aims to ignite and sustain this affection for learning within each child. The "Key to Success Workshops" serve as a prime exemplification of the academy's commitment to nurturing well-rounded, accomplished individuals who are aptly prepared to seize the opportunities presented by life.
In unity, the academy and parents alike are poised to empower their students, enabling them to attain their greatest life prospects.