Looe Community Academy Commends Students on Excellent Exam Results Despite a Disrupted Education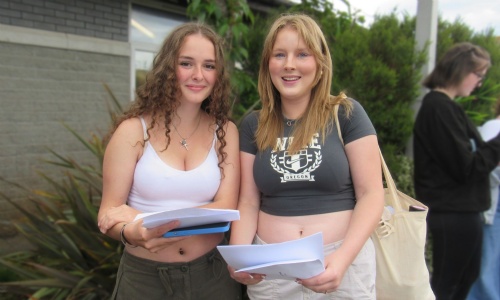 Looe Community Academy proudly announces impressive student achievements in this summer's GCSEs and other exams despite pandemic disruptions. Despite challenges during Key Stage 3, students have showcased resilience, achieving results that underscore their commitment to learning.
The pandemic's impact did not deter these individuals from excelling in GCSEs and other qualifications. The majority achieved grades 4 and above in English and Maths, with nearly 25% attaining grades 7 or higher, equivalent to the previous grade A standard.
Scott Yalden, Headteacher said "We are all incredibly proud of the achievements of our students this summer. We know how hard they worked in preparation for these examinations and thank the parents and carers for supporting their children through this pressured time. We wish them well and we look forward to seeing what our students will achieve in the future as they enter the next phase of their education or training.'
Congratulations must also be given to our Year 10 students completing their first options GCSE or BTEC course this year with excellent results setting themselves up well for their crucial year ahead.
Amidst the celebrations, these achievements inspire, showing that despite adversity, the pursuit of excellence can overcome any obstacle.